Wardrobe Ideas for Bedroom
Good wardrobe ideas for the bedroom can be all that stands between you and your bedroom floor. A wardrobe is one of the most complicated working pieces of furniture that you place in your bedroom because it needs to fit with the décor of your room and offer practical storage for your room.
Picking the right wardrobe for your bedroom can be overwhelming. Here are some of the best bedroom ideas for interior work in Bangalore that will help you get the perfect solution for your home.
When it comes to the wardrobes, you get three primary options: a fitted wardrobe, a walk-in wardrobe, or a freestanding closet. However, a walk-in wardrobe is a dream design for many people. Even if you don't have enough space in your room to dedicate to your clothes, you can still create the look in your room by making use of hanging rails. This look works best in a large bedroom to avoid making it look too cluttered.
Fitted wardrobes are an intelligent space saver, and they are perfect if you have an extensive collection of clothes. Fitted wardrobes having sliding doors are ideal for small bedrooms.
Bedroom Wardrobe Ideas
Keeping it Traditional with Upcycled Freestanding Wardrobe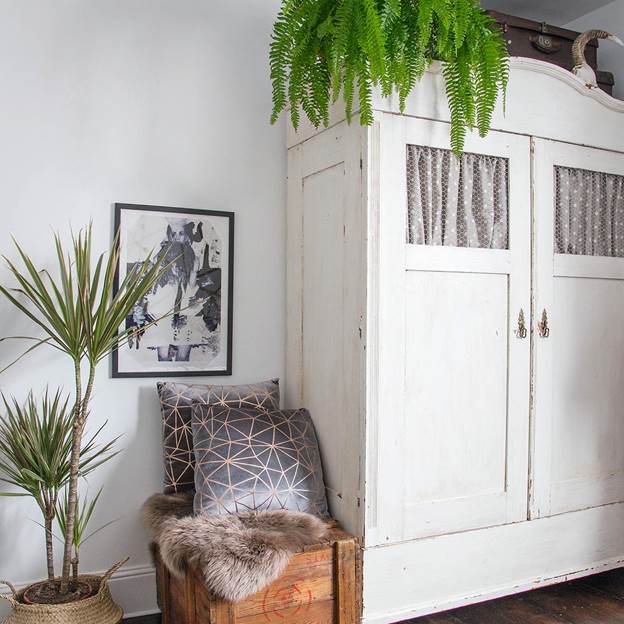 A wardrobe can be expensive when it comes to furniture items, so it can be worthy of looking around and finding the second hand. If you want a free-standing wardrobe that merges with the background, paint it the same color as the walls. The extra space on the top of the wardrobe is perfect for curating a display of your favorite houseplants or other keepsakes.
Creating a Boutique Feel with a Freestanding Rail
You can make an exposed handing rail that will make it look more like a boutique shop than 'just moved in' by using a corner of your bedroom. You can mark the space by pairing the rail with the matching drawers and shelves. The real way to make it look like working is with the help of matching hangers. To get a sleek look, you can try to slip back hangers. Moreover, S-hook is an incredible hack to display your favorite handbags.
3. Painting Fitted Wardrobes to Merge into the Background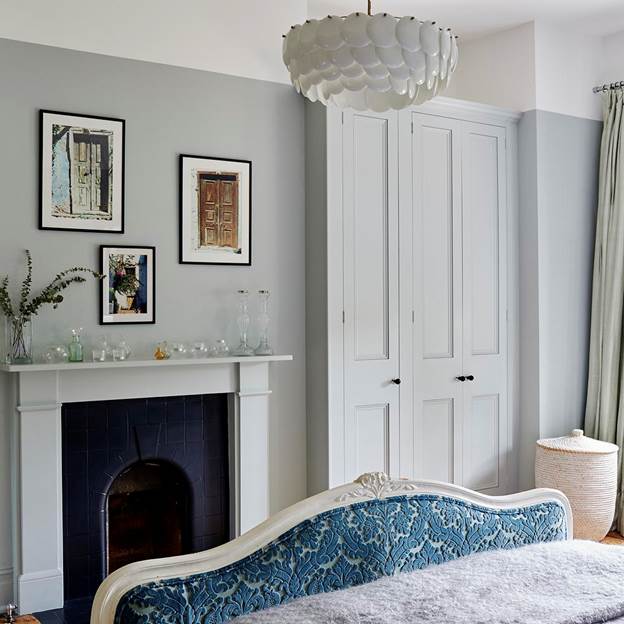 Fitter wardrobes can be an ideal solution for subtly adding extra storage space in your bedroom. The wardrobe can be camouflaged in this room using the same shade of paint as the walls.
Pairing Open Shelves and Rails
Built-in wardrobes don't just need to come with doors. Built-in open shelving and rails are a modern way to display your clothes at home, and they will also create a mini walk-in wardrobe effect. You can place the rail between the wall and shelves that will be helpful to keep your wardrobe looking more organized and tidier.
Using Sliding Wardrobe Doors in a Small Bedroom
You can make the most of the space in your small bedroom with the help of a fitted wardrobe having sliding doors. This doors style means you won't need space for opening the doors in your room. You can use the extra space for indulging in odds and ends chairs. You need to ensure that your wardrobe isn't too tight a squeeze. You need enough space so you can still step back to see your clothes collection.
Here are some of the wardrobe ideas for your bedroom. You can try these ideas to get your desired wardrobe look. You can get the help of home interior designers in Bangalore to get some professional help.